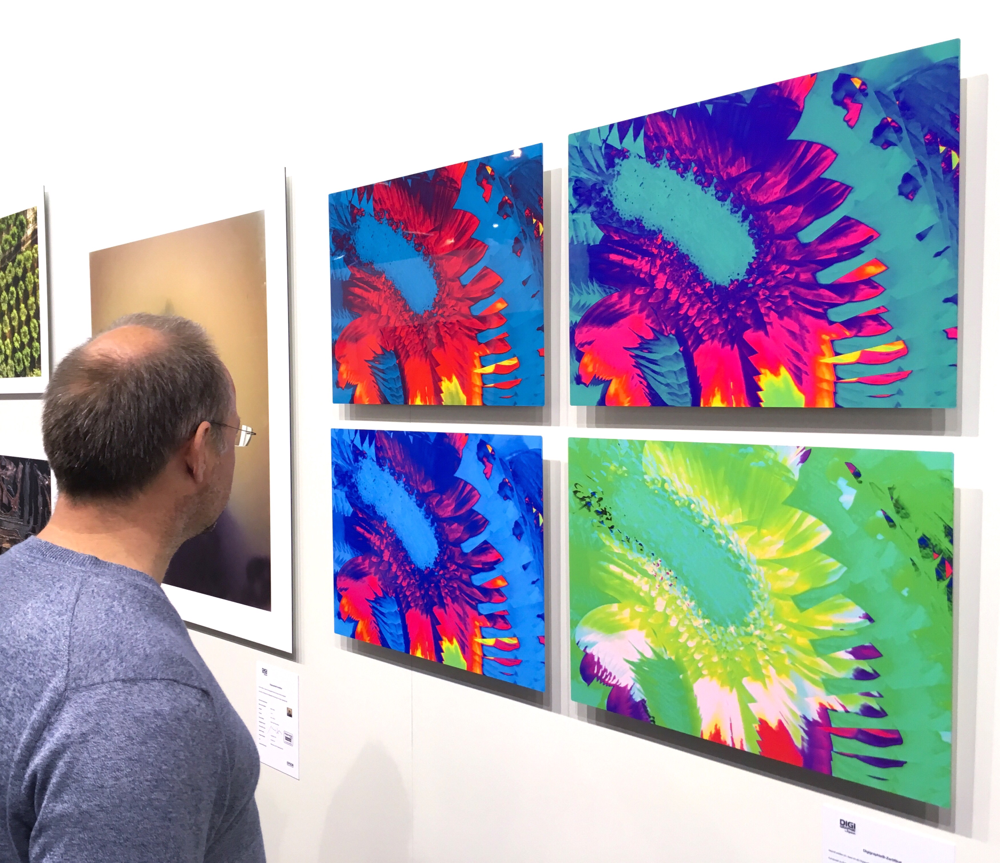 PHOTOKINA 2016 is a great experience for me. My "KoiColorExplosion" digigraphie installation (160 x 216 cm) is presented in the most beautiful way, printed on ChromaLuxe metal through dye-sublimation. My compliments to EPSON Europe, ChromaLuxe andSanderDigital for the great job they are all doing at PHOTOKINA! It's a pleasure working with you.
The Gallery:
https://1drv.ms/v/s!AsKZd3lDzfBQgfQKTd2bP3nA7aokiQ


"ChromaLuxe is the leading brand of print media providing ultimate image clarity and vibrancy. Through dye-sublimation, images are infused into specially coated surfaces to provide the most durable,longest lasting print medium. The vibrancy and dimensionality of ChromaLuxe products rival any photographic product."

"ChromaLuxe ist die führende Marke für Printmedien mit einer ultimativen Bildschärfe und Leuchtkraft. Mithilfe des Thermosublimationsdrucks werden die Bilder auf speziell beschichteten Oberflächenaufgedampft, um die strapazierfähigsten und langlebigsten Printmedien zu erhalten. Die Leuchtkraft und Dimensionalität der ChromaLuxe-Produkte nimmt es mit jedem fotografischen Produktauf."