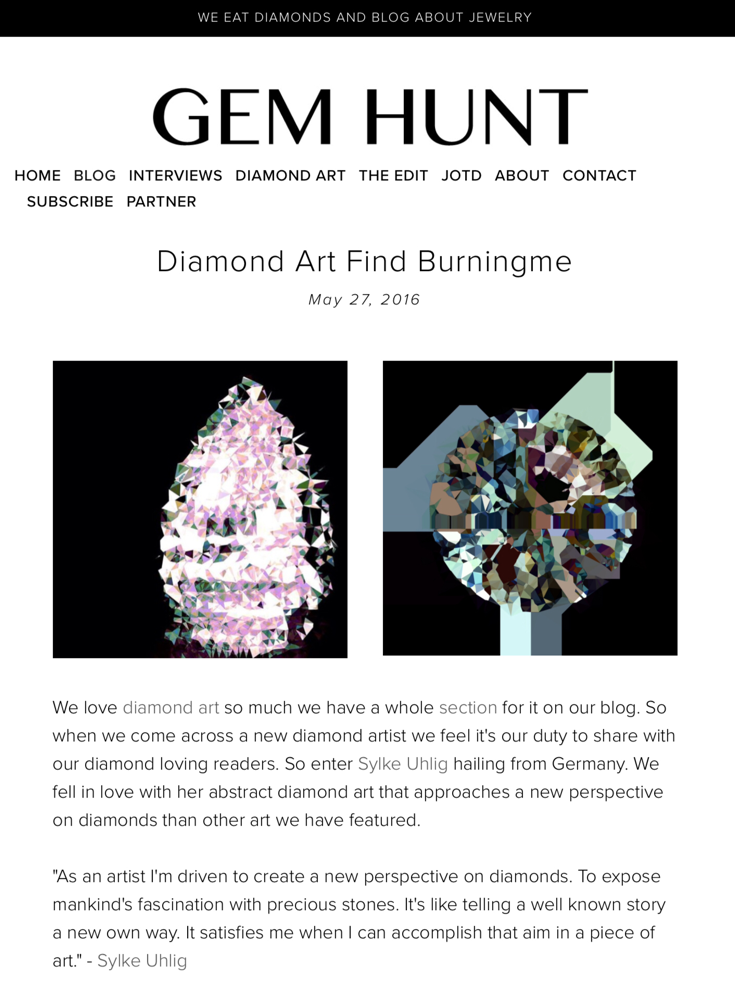 Interview by Catherine Cason of Gem Hunt
Why do you create art on diamonds?
Diamonds are pure perfection to me. The color, the cut, the shape and in the end every stone is an unique piece of art. I'm a digital artist and I'm fascinated by remodeling this beauty, by taking it apart and creating it anew. My goal is to emphasize the uniqueness of an object, to unravel it's secret.
And why do you love diamonds?
I adore the beauty each stone radiates. They are a ray of light and gain an otherwordly quality by being shaped. Pure magic happens in the process of creating a flawless stone.
What does your diamond art represent to you?
As an artist I'm driven to create a new perspective on diamonds. To expose mankind's fascination with precious stones and to incite the observer to look anew. It's like telling a well known story a new own way. It satisfies me when I can accomplish that aim in a piece of art.